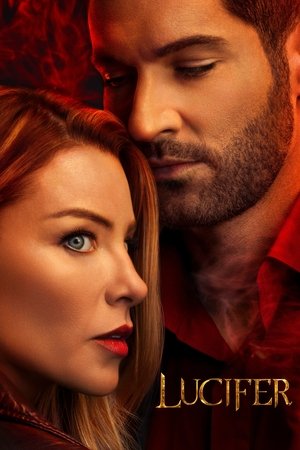 Season 5
(2020)
Lucifer makes a tumultuous return to the land of the living in hopes of making things right with Chloe. A devil's work is never done.
---
Episodes List
Ep.1

Really Sad Devil Guy
Air Date: 2020-08-21
Lucifer toys with a murder victim while Chloe and Maze investigate the death. Meanwhile, Amenadiel cleans up the club, and Linda mothers a genius.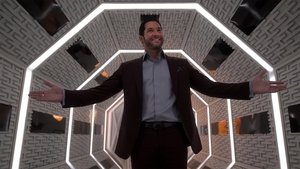 Ep.2

Lucifer! Lucifer! Lucifer!
Air Date: 2020-08-21
After spending an eternity in hell, Lucifer returns to the land of the living - but there's something a little different about this handsome devil.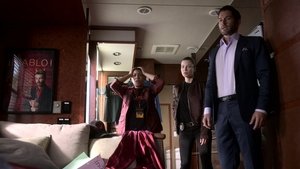 Ep.3

¡Diablo!
Air Date: 2020-08-21
Lucifer - the real one this time - helps Chloe investigate a murder committed on the set of a TV show inspired by his own life.
Ep.4

It Never Ends Well for the Chicken
Air Date: 2020-08-21
The year is 1946. The world is black and white. And Lucifer is the star of his own noir detective story featuring familiar characters in new roles.
Ep.5

Detective Amenadiel
Air Date: 2020-08-21
Amenadiel helps Chloe investigate a nun's untimely demise. Meanwhile, Lucifer lends Dan a hand, and Linda reveals a painful part of her history.
Ep.6

BlueBallz
Air Date: 2020-08-21
After a popular DJ is electrocuted on stage, Chloe searches for the killer while Lucifer tries to keep his jealousy over an ex-flame in check.
Ep.7

Our Mojo
Air Date: 2020-08-21
As a shocking side effect of his romance with Chloe throws Lucifer for a loop, the new couple pursues a murderer with a most unusual M.O.
Ep.8

Spoiler Alert
Air Date: 2020-08-21
Chloe learns a serial killer may have embellished his crimes. Amenadiel worries about his son's health. Pete opens up to Ella.
Ep.9

Family Dinner
Air Date: 2021-05-28
Chloe and Ella investigate a mini-golf murder. Lucifer, Michael, Amenadiel and Linda prepare for the holiest of family dinners.
Ep.10

Bloody Celestial Karaoke Jam
Air Date: 2021-05-28
It's a musical? Yep, it's a musical. Lucifer, Chloe and the gang sing and dance to a slew of popular tunes while investigating a referee's murder.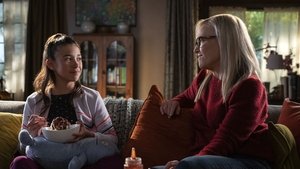 Ep.11

Resting Devil Face
Air Date: 2021-05-28
Lucifer's father — you know, God — decides to experience life as a regular human. Meanwhile, a boxer dies under mysterious circumstances.
Ep.12

Daniel Espinoza: Naked and Afraid
Air Date: 2021-05-28
A straightforward prisoner transport job turns into an increasingly dangerous, yet oddly invigorating, odyssey for Dan.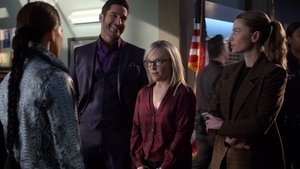 Ep.13

A Little Harmless Stalking
Air Date: 2021-05-28
Linda throws herself into a deeply personal mission. Maze unmasks a blast from the past. Amenadiel ponders a new job.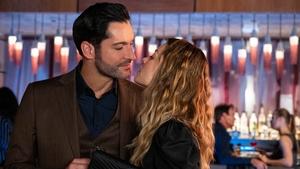 Ep.14

Nothing Lasts Forever
Air Date: 2021-05-28
Lucifer angles to be his father's successor. Ella makes a painful confession. Chloe investigates a murder at an aquarium.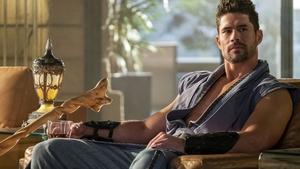 Ep.15

Is This Really How It's Going to End?!
Air Date: 2021-05-28
Lucifer learns that not all of his siblings want him to land the big promotion. Also, Dan offers to set Ella up with an old friend.
Ep.16

A Chance at a Happy Ending
Air Date: 2021-05-28
The end is nigh! Lucifer, Chloe, Maze and Amenadiel prepare for battle with Michael and his not-so-angelic army of supporters.