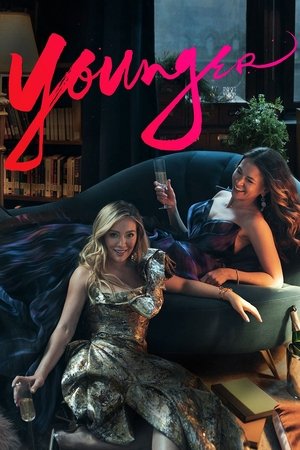 Season 6
(2019)
In season six, Kelsey is leaning into her new role as publisher at the freshly minted Millennial Print, while Liza and Charles get acclimated to their new normal now that Charles is no longer running the business.
---
Episodes List
Ep.1

Big Day
Air Date: 2019-06-12
Kelsey makes her debut as publisher, quickly realizing that the company is in trouble. The new regime – and a revelation about Liza – sends Diana into crisis. Josh finds out the paternity of Clare's baby.
Ep.2

Flush with Love
Air Date: 2019-06-19
Liza and Kelsey clash with Quinn, who's walking the line between author and investor. Diana offends Enzo. Lauren throws a gender reveal party for Clare's baby.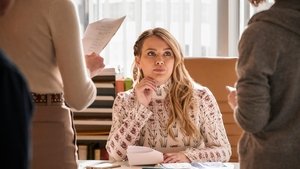 Ep.3

The Unusual Suspect
Air Date: 2019-06-26
Liza and Charles' romance heats up, but Liza suspects he's keeping something from her. Millennial gets the scoop on a tell-all from acquitted murderer Audrey Colbert. Kelsey feels undermined by Quinn.
Ep.4

An Inside Glob
Air Date: 2019-07-10
Liza worries about Charles's possible business venture, the stress of being publisher takes a toll on Kelsey, and Millennial has a new competitor.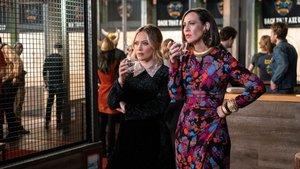 Ep.5

Stiff Competition
Air Date: 2019-07-17
Liza and Charles use competiton to spice up their relationship. Kelsey and Diana question Liza's loyalty. Josh reaps the perks of going viral.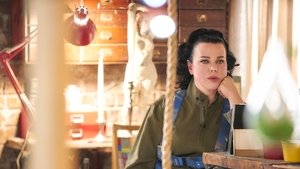 Ep.6

Merger, She Wrote
Air Date: 2019-07-24
Liza and Charles attend a micro-dosing retreat, where Liza is surprised by new friends and familiar faces. Brownyn Madigan finds an unlikely voice for her audio books. Maggie gets hogtied.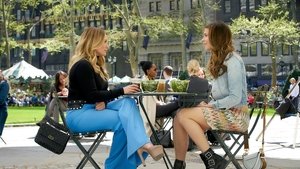 Ep.7

Friends with Benefits
Air Date: 2019-07-31
Kelsey struggles to integrate Mercury into Millennial, Liza finds a compelling manuscript in Charles's moving boxes, and Enzo and Diana's relationship reaches a new level.
Ep.8

The Debu-taunt
Air Date: 2019-08-07
Charles wants to take the next step with Liza. Millennial participates in a Debutante Ball for first-time authors.
Ep.9

Millennial's Next Top Model
Air Date: 2019-08-14
Millennial's deal with a youth clothing company falls into jeopardy after Liza's age is revealed, Maggie gets a crush on a male artist, and Quinn stages a publicity stunt.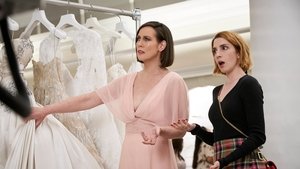 Ep.10

It's All About the Money, Honey
Air Date: 2019-08-21
Liza's ad campaign features a surprise, Charles and Kelsey take part in an important meeting, and Josh thinks about his future when Clare receives a lucrative offer.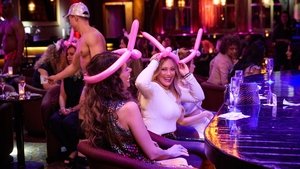 Ep.11

Holding Out for a SHero
Air Date: 2019-08-28
Liza struggles with the consequences of cutting off Josh, Kelsey has a surprising reaction to her new role at Millennial, and Diana gets a pre-wedding surprise.
Ep.12

Forever
Air Date: 2019-09-04
Liza struggles to balance without Kelsey. Kelsey strategizes with an unlikely ally. Diana and Charles both make moves for the future.