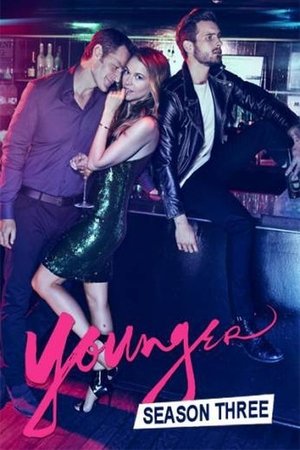 Season 3
(2016)
Liza is back at Empirical trying to maintain her millennial masquerade and process her feelings for Charles. Meanwhile, Josh is pushing to rekindle their relationship, setting her work and personal lives on a collision course.
---
Episodes List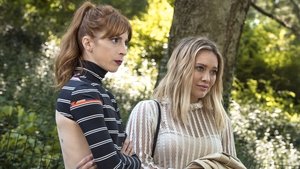 Ep.1

A Kiss is Just a Kiss
Air Date: 2016-09-28
Liza sends Caitlin off to college and struggles to weigh her feelings for both Josh and Charles.
Ep.2

The Marshmallow Experiment
Air Date: 2016-10-05
Liza's identity is under threat by Thad's laptop and Kelsey being exposed to the truth. A Silicon Valley billionaire invests in Empirical.
Ep.3

Last Days of Books
Air Date: 2016-10-12
Liza rallies the Empirical team to save her hometown bookstore from closure. Kelsey dips her toe back into the dating world.
Ep.4

A Night at the Opera
Air Date: 2016-10-19
Liza has to bridge millennial divides in the workplace and in her personal life when Empirical's new investor tasks her with signing YouTube stars.
Ep.5

P is for Pancake
Air Date: 2016-10-26
Kelsey dates a seemingly perfect guy, but Liza and Lauren think it's too soon. At a party of doctors, Josh puts his relationship with Liza under the microscope.
Ep.6

Me, Myself, and O
Air Date: 2016-11-02
Liza and Kelsey pursue an erotica author writing under a pseudonym, and are shocked to discover their identity.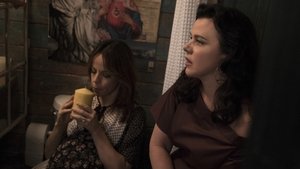 Ep.7

Ladies Who Lust
Air Date: 2016-11-09
Liza and Kelsey try to preserve their author's anonymity, but a women's erotica event threatens to expose the truth.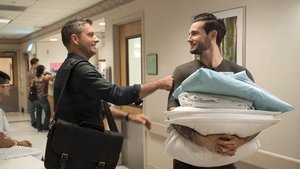 Ep.8

What's Up, Dock?
Air Date: 2016-11-16
Liza finally makes her divorce official. Diana meets a hot stranger outside of work. Liza ends up in the hospital.
Ep.9

Summer Friday
Air Date: 2016-11-30
After Liza and Kelsey strike a deal for Colin's novel, an unexpected publicity hype leads to a bidding war. Emboldened by her therapist, Diana introduces herself to Richard, the therapist who works next door.
Ep.10

Pigeons, Parrots, and Storks
Air Date: 2016-12-07
Liza and Josh's future together is thrown into question after having opposing reactions to a near miss.
Ep.11

A Book Fair to Remember
Air Date: 2016-12-14
While facing an impasse with Josh, Liza draws closer to Charles at the Hamptons Book Fair. Kelsey feels erased from Colin's narrative.
Ep.12

Get Real
Air Date: 2016-12-14
Liza returns from the Hamptons and has to deal with the aftermath. A famous life coach, whose book Empirical is pursuing, forces Liza to face some hard truths.