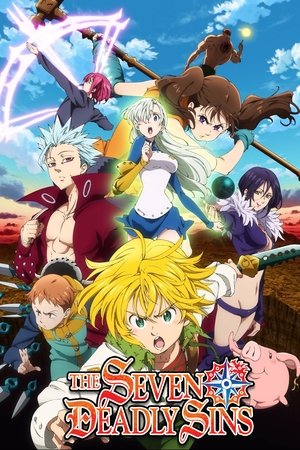 Revival of the Commandments
(2018)
---
Episodes List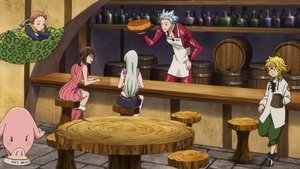 Ep.1

Revival of the Demon Clan
Air Date: 2018-01-13
Ep.2

Existence and Proof
Air Date: 2018-01-20
Ep.3

Sacred Treasure Lostvayne
Air Date: 2018-01-27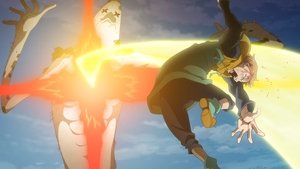 Ep.4

The Ten Commandments on the Move
Air Date: 2018-02-03
Ep.5

Overwhelming Violence
Air Date: 2018-02-10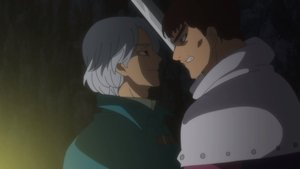 Ep.6

The Great Holy Knight Atones For His Sins
Air Date: 2018-02-17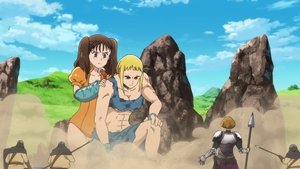 Ep.7

Where Memories Lead
Air Date: 2018-02-24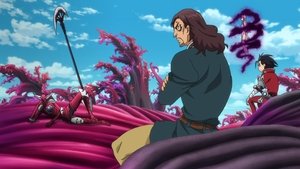 Ep.8

The Druids' Holy Land
Air Date: 2018-03-03
Ep.9

The Promise with the Loved One
Air Date: 2018-03-10
Ep.10

What We Lacked
Air Date: 2018-03-17
Ep.11

Father and Son
Air Date: 2018-03-24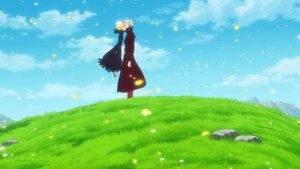 Ep.12

Where Love is Found
Air Date: 2018-03-31
Ep.13

Farewell, My Beloved Thief
Air Date: 2018-04-14
A revived but possessed Elaine attacks her lover, Ban, as Melascula and Galand of the Ten Commandments emerge to destroy those in their path.
Ep.14

The Master of the Sun
Air Date: 2018-04-21
Jericho carries severely injured Ban and Elaine on her back while escaping from Galand and Melascula before stumbling into a bar deep inside a cave.
Ep.15

A Bloodcurdling Confession
Air Date: 2018-04-28
Gloxinia and Drole of the Ten Commandments lure strong fighters to Vaizel by offering to grant any wish to the winner of their Great Fight Festival.
Ep.16

Death-Trap Maze
Air Date: 2018-05-05
An elaborate trap-laded deadly maze constructed by Drole begins to weed out the weaker challengers that have gathered for the Great Fight Festival.
Ep.17

Legendary Figures
Air Date: 2018-05-12
The surviving challengers of the Great Fight Festival are split into pairs and made to face each other in a tag team battle.
Ep.18

For Whom Does That Light Shine?
Air Date: 2018-05-19
King and Diane continue their battle against opponents summoned by Gloxinia and Drole. Escanor refuses to fight against his fellow ally Gowther.
Ep.19

Meliodas vs The Ten Commandments
Air Date: 2018-05-26
As Escanor's battle with Gowther comes to a dramatic end, Meliodas must now face the remaining Ten Commandments in an all-out battle.
Ep.20

Pursuit of Hope
Air Date: 2018-06-02
With Meliodas rendered powerless, Ban asks to be transported back so he can aid him in his fight against Estarossa and the other Ten Commandments.
Ep.21

Certain Warmth
Air Date: 2018-06-09
While caring for Meliodas, Elizabeth encounters a former Great Holy Knight thought to have perished long ago by the hands of Dreyfus and Hendrickson.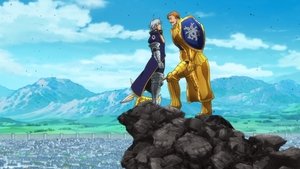 Ep.22

Return of the Sins
Air Date: 2018-06-16
With Ban and the Holy Knights paralyzed by Estarossa's powers, Escanor shows up to thwart the fall of Liones at the hands of the Ten Commandments.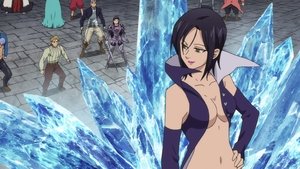 Ep.23

The Hero Rises!
Air Date: 2018-06-23
As the situation inside Liones Castle becomes even more dire, Merlin, freed from Galand's Commandment of Truth, reappears in her former form.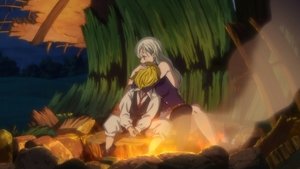 Ep.24

As Long As You Are Here
Air Date: 2018-06-30