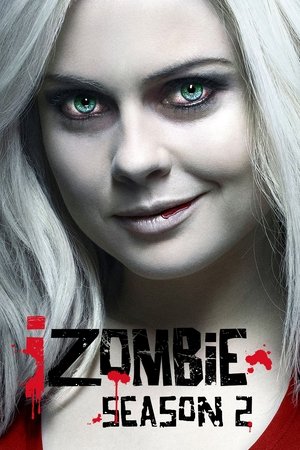 Episodes List
Ep.1

Grumpy Old Liv
Air Date: 2015-10-06
Liv consumes the brains of a cantankerous old man to help gain insight into his death. After receiving an anonymous call on the tipster hotline, Liv and Detective Babineax stop by the residence of Byron Thistlewaite, to question the mysterious caller. Meanwhile, Ravi suspects that Major might be experiencing a side effect of the cure, and Liv pays Blaine a surprise visit.
Ep.2

Zombie Bro
Air Date: 2015-10-13
Liv and Detective Babineax investigate the murder of a hard-partying frat boy whose death shocks everyone. After consuming his brains, Liv attends a fraternity party in an attempt to search for clues, but ends up ruling the beer pong table instead. Still desperate to find the cure, Ravi takes matters into his own hands and brings Major along for the ride. Meanwhile, Blaine meets with Angus, a mysterious person from his past.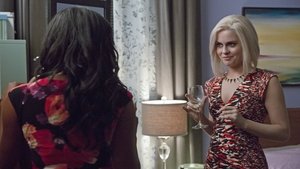 Ep.3

Real Dead Housewife of Seattle
Air Date: 2015-10-20
Liv eats the brains of a recently murdered trophy wife who was pushed to her death from the balcony of her stunning architectural home in the hills by a hired hit man. A Pinot Grigio-sipping, suddenly fashion obsessed Liv and Detective Babineaux begin questioning suspects in their search for the original brains behind this murder. Meanwhile, Liv and Ravi are surprised to learn that Peyton has returned to Seattle.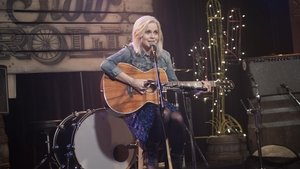 Ep.4

Even Cowgirls Get the Black & Blues
Air Date: 2015-10-27
While investigating a case, Liv eats the brains of a country-singing waitress. Detective Babineaux meets a female FBI agent who will be working out of their offices. Blaine tries to entice a former business associate to come back to the dark side. Meanwhile, Peyton's return is messing up Ravi's game, and Major continues his downward spiral.
Ep.5

Love & Basketball
Air Date: 2015-11-03
Liv, Detective Babineaux and Ravi investigate the mysterious death of a peewee basketball coach. Liv, consumed with overzealous coach brains, gives Major a much needed pep talk. Meanwhile, things get a little crazy when Blaine and Ravi are forced to work together to recreate the cure. Lastly, Detective Babineaux receives a surprise visit from Suzuki's widow Helen.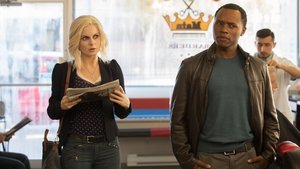 Ep.6

Max Wager
Air Date: 2015-11-10
Liv unwittingly crosses paths with the most dangerous man in Seattle while investigating the murder of degenerate gambler Harry. Detective Babineaux has a super-fan moment when he and Liv question NBA Hall of Famer Calvin Owens at Harry's funeral. Meanwhile, Blaine's father makes a huge discovery, and Ravi delivers some bad news. Lastly, Evan has a big secret to share with Liv, and Major continues to struggle.
Ep.7

Abra Cadaver
Air Date: 2015-11-17
Liv consumes the brains of a death-obsessed illusionist who was murdered in cold blood during a magicians' convention in Seattle. As Liv and Detective Babineaux investigate the case, she uses her new skills to help narrow down the suspect pool. Meanwhile, Blaine gives Liv some interesting news, and Ravi makes a decision but things don't end up going quite as planned. Lastly, Major continues to distance himself from Liv.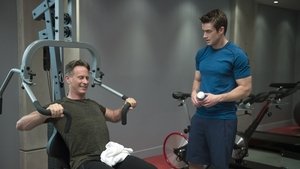 Ep.8

The Hurt Stalker
Air Date: 2015-12-01
Detective Babineaux arrives at the crime scene of a wedding planner who was shot to death, and is shocked to realize that he used to date the victim. To make matters worse, we learn that the murder victim was stalking Detective Babineaux, and that he is now the number one suspect in her murder. Liv and Ravi pose as an engaged couple in order to infiltrate the victim's wedding planning business. Meanwhile, Major is having a tough time dealing with Liv on stalker brains.
Ep.9

Cape Town
Air Date: 2015-12-08
Liv is called in on the case of a shop teacher who pursues criminals at night as a costumed vigilante... and turns up dead. Meanwhile, Major makes the acquaintance of a new zombie.
Ep.10

Method Head
Air Date: 2016-01-12
An actor is accidentally shot on the set of Liv's favorite TV show--Zombie High--and she convinces Clive to let her help in the investigation. Meanwhile, Vaughn devises a loyalty test for Major, and Dale connects Blaine to the Meat Cute massacre.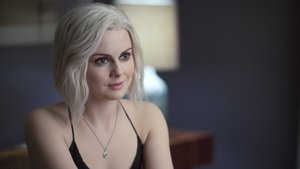 Ep.11

Fifty Shades of Grey Matter
Air Date: 2016-02-02
A librarian is murdered and the investigation soon reveals that she was going to release her first erotic novel. Meanwhile, Peyton is forced to step in when Clive and Dale arrest Blaine for murder, and Major is forced to give up his dog.
Ep.12

Physician, Heal Thy Selfie
Air Date: 2016-02-09
The three newest bodies in Seattle turn up decapitated, leaving Liv without brains to eat to solve their murders. While she helps Clive anyway, Liv hears about a new drug dealer in Seattle. Meanwhile, Peyton turns to Ravi for support and considers quitting her job, and Major is forced to prove his loyalty to Max Rager when Vaughn learns that someone Major declared a non-zombie... is.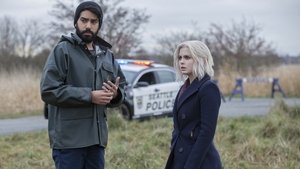 Ep.13

The Whopper
Air Date: 2016-02-16
Liv, Ravi, and Major get a lead on the Utopium-tainted corpses when the man who may have killed them turns up dead. Meanwhile, Blaine discovers that his father left his money to his maid in case he died due to foul play, and Clive and Dale realize that Major is involved with Blaine.
Ep.14

Eternal Sunshine of the Caffeinated Mind
Air Date: 2016-02-23
While Liv and Clive investigate the murder of a coffee shop owner with an extremely sunny outlook on life, Ravi tests the new cure on a rat before administering it to Major. Meanwhile, Boss discovers who has been moving in on his turf.
Ep.15

He Blinded Me ... With Science
Air Date: 2016-03-22
After a scientist is murdered, Liv and Babineaux are surprised to learn where she worked; Ravi gets a visit from Blaine at the morgue; Liv finds out something about Drake; Major is confronted by Vaughn du Clarke.
Ep.16

Pour Some Sugar, Zombie
Air Date: 2016-03-29
Liv consumes the brain of a recently murdered stripper and uncovers some extremely useful information. Meanwhile, Blaine isn't quite himself lately, and Ravi makes a startling discovery. Lastly, Major and Ravi are helping Peyton move back in with Liv when she receives a surprising phone call.
Ep.17

Reflections of the Way Liv Used to Be
Air Date: 2016-04-05
Liv and Babineaux investigate the death of a highly competitive student; Liv becomes more like the girl she used to be after consuming the victim's brain; Blaine looks to Ravi for help.
Ep.18

Deadbeat
Air Date: 2016-04-12
Liv and Ravi are in need of help and find an unlikely ally in Blaine. Detective Babineaux and Dale Bozzio pursue a new lead on an old case. Meanwhile, when Major finds himself in a world of trouble, sleazebag Brant Stone comes to his rescue. Vaughn's evil side reaches a whole new level of mean.
Ep.19

Salivation Army
Air Date: 2016-04-12
Working together on a mission, Liv, Detective Babineaux and Major crash Vaughn's Super Max Rager party, where Rob Thomas performs a song from his solo career. Meanwhile, Blaine reaches out to Peyton for help, which does not sit well with Ravi.