Episodes List
Ep.1

Pilot
Air Date: 2015-03-17
Medical resident Liv Moore becomes a zombie and loses her ambition until she begins working at the city morgue to gain access to brains that give her sustenance and allow her to maintain her humanity. She also learns that her new diet enables her to experience a victim's memories that can be used to help solve the person's murder.
Ep.2

Brother, Can You Spare a Brain?
Air Date: 2015-03-24
After an artist is murdered, Liv not only picks up his visions, she picks up traces of his passion and begins to see things in a more inspired way. Meanwhile, Blaine connects with Liv, and Liv tries to connect with Major.
Ep.3

The Exterminator
Air Date: 2015-03-31
Liv's newest corpse is a sociopathic hitman, and she's apathetically shocked to discover that she no longer feels emotions. Meanwhile, Marcy turns up as a full zombie and Ravi hopes that he can restore her in the hopes that it will lead to a cure for Liv.
Ep.4

Liv and Let Clive
Air Date: 2015-04-07
After eating the brain of their newest John Doe, Liv gets a vision of Clive as a dirty cop working with a gang to find a rat in their organization. Meanwhile, Major gets a new roommate, and Blaine expands his business operation.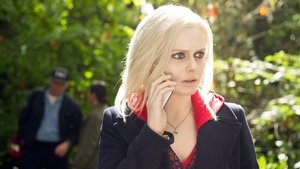 Ep.5

Flight of the Living Dead
Air Date: 2015-04-14
The newest brain at the morgue is personal for Liv: it's an adventurous girl that Liv voted out of her sorority house. While Liv and Clive try to determine if the girl was murdered, Major asks Clive for help finding Jerome.
Ep.6

Virtual Reality Bites
Air Date: 2015-04-21
Liv eats rotting brains to get a lead on the murder of an agoraphobic Internet troll and MMORPG player. Meanwhile, Major continues looking into Jerome's disappearance, and Eva makes the acquaintance of Meat Cute's owner.
Ep.7

Maternity Liv
Air Date: 2015-04-28
Lt. Suzuki dedicates all of the police resources to finding the killer of a rich white girl who died of exposure after an eight-month disappearance. The girl gives birth before she dies, and Liv soon starts having maternal feelings toward the baby and everyone else around her. Meanwhile, Major tries to find out more about Julien, and Liv and Lowell's relationship changes when he eats the wrong brain.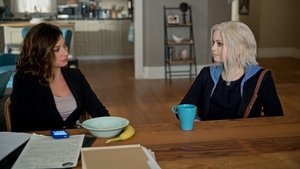 Ep.8

Dead Air
Air Date: 2015-05-05
Liv's newest brain is a talk show host who gives relationship advice, but Liv's overbearing shrinking of her friends soon irritates them. Meanwhile, Liv questions her relationship with Lowell, Blaine meets with Suzuki, and Major begins to realize the truth about zombies in Seattle.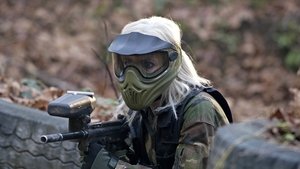 Ep.9

Patriot Brains
Air Date: 2015-05-12
Means and opportunity coincide when Liv eats the brain of a murdered soldier... and the opportunity to shoot and kill Blaine arises. Meanwhile, Ravi nervously waits to see if the rat bite will turn him into a zombie, and Julien pays Major a visit.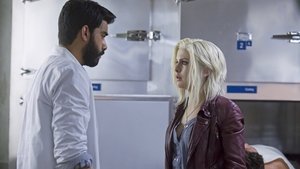 Ep.10

Mr. Berserk
Air Date: 2015-05-19
Liv and Clive investigate the murder of a journalist working on a story linking psychotic episodes in a small number of consumers to the energy drink Max Rager. Liv goes straight to the top at Max Rager HQ and questions the man in charge, Vaughn Du Clark. Meanwhile, Ravi tries to help Major who continues to believe he's going crazy.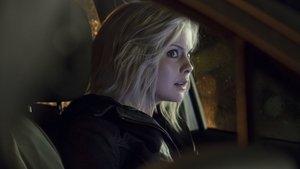 Ep.11

Astroburger
Air Date: 2015-05-26
When someone close to Major dies of an apparent suicide, Liv consumes the brains resulting in a mix of reality and paranoia. Clive questions Major and learns of a secret computer file that may contain important details in the investigation – and finding the killer.
Ep.12

Dead Rat, Live Rat, Brown Rat, White Rat
Air Date: 2015-06-02
Four teenagers hit Sebastian shortly after he becomes a zombie, and he kills one of them. When the body turns up, Liv eats the brain and tries to find out who is responsible. Meanwhile, Ravi and Peyton plan a trip to San Francisco, but Liv gets a visitor who interrupts their plans.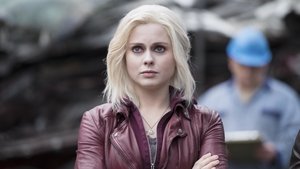 Ep.13

Blaine's World
Air Date: 2015-06-09
As Liv and Clive try to track down Cameron and determine his connection to Max Rager, Blaine interrogates Major about the missing brains.