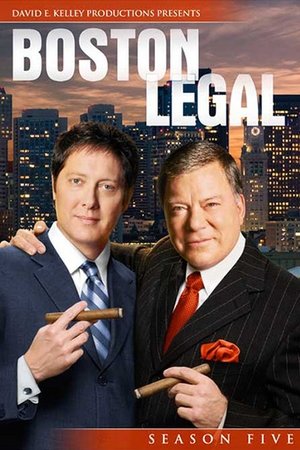 Episodes List
Ep.1

Smoke Signals
Air Date: 2008-09-22
Bethany Horowitz asks Alan Shore to help her out with a case against a large tobacco company. But when it turns out that the defense attorney is Phoebe Prentice, an old flame of Alan's, he finds himself distracted and fears that he won't be able to perform in court. Meanwhile, Denny is distraught over his own personal lack of performance in the bedroom.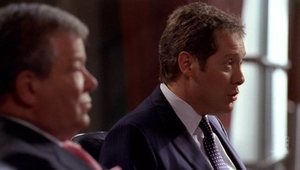 Ep.2

Guardians and Gatekeepers
Air Date: 2008-09-29
After Denny Crane almost dies from toxic shock due to his unintended misuse of an arsenal of prescription drugs, Alan Shore takes on a pharmaceutical company for employing deceptive advertising to scare people into using their products. Meanwhile, Shirley Schmidt asks Carl Sack to defend her cheeky 17-year-old granddaughter who's been arrested for voting in the primary with falsified records, and Jerry Espenson and Katie Lloyd sue a private detention facility after a 15-year-old girl is raped by a guard.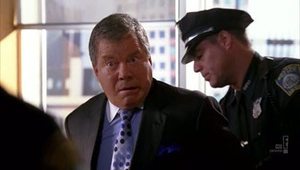 Ep.3

Dances with Wolves
Air Date: 2008-10-06
Denny Crane is arrested yet again for carrying a concealed firearm after he shoots a man in self defense who's attempting to mug him and Jerry Espenson. Meanwhile, Alan Shore fights for a sex surrogate's right to joint custody of her daughter -- while grappling with the fact that he was a former client of hers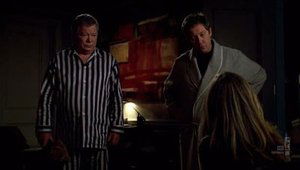 Ep.4

True Love
Air Date: 2008-10-13
Alan Shore is called upon by ex-flame Phoebe Prentice to prove her husband's innocence in the murder of a nurse. But deep down, Alan's unrequited love for Phoebe makes him hope that her husband is guilty so that they can rekindle their relationship.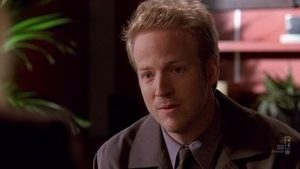 Ep.5

The Bad Seed
Air Date: 2008-10-20
Alan Shore and Shirley Schmidt take on the armed forces when a man's brother dies in a local military hospital due to malpractice. But a friendly wager Denny Crane makes with Alan regarding the outcome of the case could cost Alan his job. Meanwhile, Jerry Espenson's sister, Joy - whose son was conceived through an anonymous donor - - asks him to get a ruling which would allow her to find out who the father is to determine if her son and his girlfriend are related
Ep.6

Happy Trails
Air Date: 2008-10-27
Alan Shore and Denny Crane take a breather from the office and saddle up at a Dude Ranch in Utah. But the two city slickers soon find themselves at odds with their fellow horse enthusiasts and may need to call on the always irritating attorney Melvin Palmer - who also happens to be at the ranch. Meanwhile, Shirley Schmidt defends the murderous Catherine Piper (Betty White) when she unintentionally blows up her doctor after setting his office on fire for prescribing medication that almost killed her.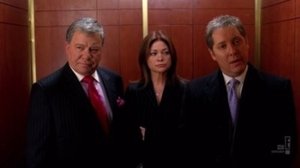 Ep.7

Mad Cows
Air Date: 2008-11-03
Alan Shore and Denny Crane sue the government when cattle rancher Carol Hober who, Crane believes, is the spitting image of actress Valerie Bertinelli -- accuses the USDA of not allowing her to test all of her cows for Mad Cow Disease, an affliction that's close to Denny's heart. But Denny continually irritates Carol when he tries to make her confess that she really is Valerie Bertinelli. Meanwhile, Jerry Espenson is up for partner at the firm, but his quirky social inadequacies could lead to his downfall with the firm's panel, which includes Paul Lewiston.
Ep.8

Roe
Air Date: 2008-11-10
Jerry Espenson insists on defending himself in court when he's accused of aggravated assault after a run-in with a bully. Meanwhile, Alan Shore and Shirley Schmidt try to help an underaged pregnant girl obtain a judicial by-pass for an abortion.
Ep.9

Kill, Baby, Kill
Air Date: 2008-11-17
Alan and Shirley defend a woman who claims she was fired for voting for McCain while Carl and Denny defend a prison guard who, when an execution goes horribly awry and the prisoner is convulsing in agony, shoots him in the head to put him out of his misery.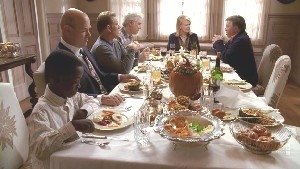 Ep.10

Thanksgiving
Air Date: 2008-11-24
Shirley hosts an impromptu Thanksgiving dinner for Carl, Denny, Alan, Katie and Jerry, joined by alumna Edwin Poole and his foster son and, surprisingly, Melvin Palmer (he's a hoot!). As expected, the conversation is smart and lively, fights ensue and a few secrets are revealed.
Ep.11

Juiced
Air Date: 2008-12-01
After Denny learns some disturbing news about the progression of his Alzheimer's disease and that an experimental drug might help, Alan tries to convince the Massachusetts Supreme Court to let his best friend have access to it. Meanwhile the murderous Catherine Piper returns, and Jerry and Katie take on the case of an ambitious student accused of cheating on her SATs.
Ep.12

Made In China (1)
Air Date: 2008-12-08
Part 1 of the series finale. Shirley seeks an injunction to prevent a Chinese company from buying out Crane, Poole & Schmidt. Denny gets arrested for breaking into a neighbor's home.
Ep.13

Last Call (2)
Air Date: 2008-12-08
Part 2 of the series finale. Shirley's dream of a church wedding doesn't turn out as she planned. Instead, she and Carl say their "I do's" on a dock at Nimmo Bay, along with another couple in a very special double ceremony.